The final day of the formal RittmanMead forums wraps up today.  The pace was kept strong with Mark Rittman providing a depp dive into Oracle Exalytics and Oracle TimesTen by some real world examples and a demo agains their newly purchases Oracle Exalytics In-Memory Engineered System. Jean-Pierre from the Oracle Big Data team gave an eye-opening deep dive presentation on Oracle's approach at "Big Data" and how the go forward implementations can be structured. He gave great use cases around the principle of using Big Data to be proactive instead of reactive, similar to using radar in the front of a vehicle to judge and alert the proximity of the vehicle from another in order to avoid a crash instead of only having an air bag deploy after the crash in order to protect you. In my opinion the best presentation of the day came from Jordan Meyer from RM with a very artistic investigation at designing dashboards for purpose, perspective, and artistry. He sited well known dashboard enthusiasts such as Stephen Few and introduced the group to integrating open source visualization JavaScript libraries into Oracle BI 11g using Protovis and D3.

Stewart Bryson, Myself, and Dan Vlamis individually presented in a "TED talks" format some conversation invoking perspectives. Stewart, completely "tongue-in-cheek", talked how to design a slow BI system. I have an semi-"tongue-in-cheek" presentation proposing why not to use OLAP technology – except only with a really good reason; based on newer technology considereations such as engineered hardward (Exalytics), Big Data, and other computing and technology enhancements that weren't available when OLAP technology was first introduced.  Dan Vlamis fired back a contrasting and very motivated presentation on OLAP (OLAP is Different from what you think), which was pro-OLAP (more towards Oracle OLAP than Essbase, I think).
Ramke Ramakrishnan finished up the sessions with a Deep Dive into OBIEE 11g Security. A lot of good stuff as expected from Ramke, next time we need for SSL though.  One final round with Adam from the Endeca team gave use a more comical real-world look and understanding of Oracle Endeca Information Discovery, how easy it is to analyze data that can quickly be loaded into it, and drive one of the new popular use cases of the Social aspect of communication as it relates to events and people's sentiments of those events in order to show valuable analytics.
Mark Rittman wrapped up with closing remarks, ending on a good note, and that as they say is a "wrap".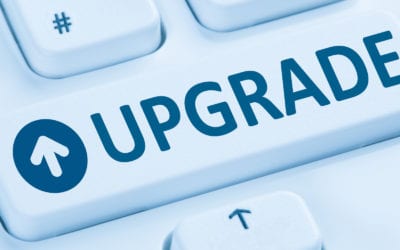 12c Upgrade Bug with SQL Tuning Advisor
This blog post outlines steps to take on Oracle upgrade 11.2 to 12.1 if you're having performance problems. Oracle offers a patch and work around to BUG 20540751.
Oracle EPM Cloud Vs. On-Premises: What's the Difference?
EPM applications help measure the business performance. This post will help you choose the best EPM solutions for your organization's needs and objectives.
Scripting Out the Logins, Server Role Assignments, and Server Permissions
Imagine over one hundred logins in the source server, you need to migrate them to the destination server. Wouldn't it be awesome if we could automate the process?