The RittmanMead BI forum is happening again this year in the states in Atlanta, GA, and the caliber of Oracle BI experts is just as one would expect from this annual event for aficionados.  I missed the MasterClass given by Kevin McGinley on Tuesday but it got rave revues from the attendees I've asked, although it did get a "Low Sentiment" score from the Endeca model created by Adam Ferarri which he designed to demo how Endeca can yank unstructured data, in this case Twitter posts using the #biforum hash tag from the attendees.
Tim and Dan from Vlamis kicked-off today's session with some brilliant strategic insights to using visualizations in OBIEE 11g. Some great counterintuitive but proven concepts of user perception stem from that presentation which I think needs to be turned into a best practice mini-book. Concepts like not using standard flashlight KPIs (red, green, yellow) due to the large number of people with color blindness – use pastels – check!  Sunil Ranka of FCS (SurfBI guys) did a great talk on OBIEE 11g performance tuning. I think he did a good job of expanding on and adding insight to performance from the real-world in comparision and contrast to the Performancing Tuning GUide from ORacle Support.  Adam Ferrari who was previously CTO of Endeca gave a deep dive insight into Endeca and how the BI side of the tool complements Oracle BI and vice-versa.
The day kept getting better after lunch with the three Ignite sessions on Charles from RM, Rene from VX Company, and me from Capgemini OAP.  Too bad we didn't get those sessions on video. Stewart Bryson (@stewartbryson) through some more amazing tech know-how at us by relaying his investigative results modeling OLTP transactional data sources in Oracle BI.  This theme continued with Matt Bedin who showed some strong OLTP real-time modeling techniques that work in Oracle BI 11g but are not well documented.  I don't know if the highlight of this technique is due to the recent buzz of the need to model more OLTP and unstructured data but it is exciting that this knowledge exists.  I'm sure the slides will be available on the RM site "eventually".  Lastly Phillipe gave a heads up on the new Oracle BI SampleApp 11.1.1.6.0 VirtualBox image (205) that will be soon available; it is currently in Beta (bugs and such you know!).  It will have tons of new capabilities within it like calling servlets within BI publisher from Oracle R. It should be out in a few weeks.
A patch to get to 11.1.1.6.2 already exists. Some nice new visualizations are in that patch including line geometry for MapViewer mapping integration which is perfect for the Exalytics Airline Demo.
What other forum has wine and beer along with afternoon tea? Very Nice.
More good stuff tomorrow.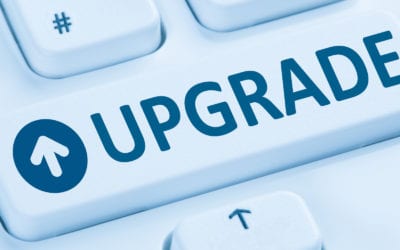 12c Upgrade Bug with SQL Tuning Advisor
This blog post outlines steps to take on Oracle upgrade 11.2 to 12.1 if you're having performance problems. Oracle offers a patch and work around to BUG 20540751.
Oracle EPM Cloud Vs. On-Premises: What's the Difference?
EPM applications help measure the business performance. This post will help you choose the best EPM solutions for your organization's needs and objectives.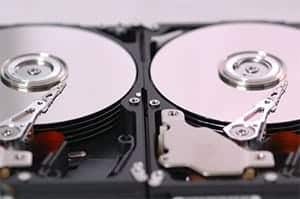 Best RAID For SQL Server | RAID 0, RAID 1, RAID 5, RAID 10
Which RAID should you use with SQL Server? Learn the differences between RAID 0, RAID 1, RAID 5, and RAID 10, along with best practices.