Chet Justice of ORACLENERD.com fame talks shop and tells it how it is in this second episode of the ArtOfBI.com podcast.
The content of the interview is on point and insightful.  If for nothing else, you will be doing yourself a favor to hear Chet's amazing story about how the ORACLENERD T-Shirts and swag came to be.
On this Podcast
We get a chance to listen to Oracle ACE Chet Justice's take on his popular blog oraclenerd.com, mobile business intelligence, open source technology, Oracle BI 11g, and business.  This interview was truly as much fun as it sounds.
Chet also goes into a bit of detail on how the purchase of the ORACLENERD.com E-Business Suite Installation Guide, available on the site for $5.00 USD, goes to a great cause.  So please purchase a copy to support the cause.
Chet will also be running the Database Development Symposium at ODTUG next week,  http://kscope11.com/dbdev/85 which is sure to be a fantastic session as he lists the extremely talented guest speakers in attendance.
This Podcast's Links
[podcast]http://aws3.artofbi.com.s3.amazonaws.com/Podcasts/ArtOfBI_20110622_Ep3.mp3[/podcast]
The podcast can be played from the media enclosure above (Just press play).  All feedback is of course very welcome.
Subscribe to Our Blog
Never miss a post! Stay up to date with the latest database, application and analytics tips and news. Delivered in a handy bi-weekly update straight to your inbox. You can unsubscribe at any time.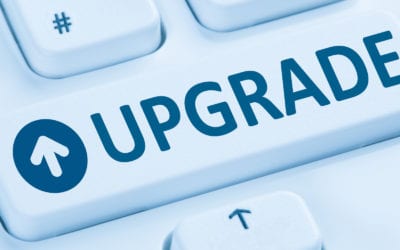 12c Upgrade Bug with SQL Tuning Advisor
This blog post outlines steps to take on Oracle upgrade 11.2 to 12.1 if you're having performance problems. Oracle offers a patch and work around to BUG 20540751.
Oracle EPM Cloud Vs. On-Premises: What's the Difference?
EPM applications help measure the business performance. This post will help you choose the best EPM solutions for your organization's needs and objectives.
Scripting Out the Logins, Server Role Assignments, and Server Permissions
Imagine over one hundred logins in the source server, you need to migrate them to the destination server. Wouldn't it be awesome if we could automate the process?