Art of BI: Oracle Open World 2011 – Day 1 Sunday ODTUG & Keynote
So, the first day of Oracle Open World, Sunday, was great.  The day was full of registration issues getting my badge and attendee goodie bag but the good people from the event management team (Thanks Lauren!) pushed through and got me all set up.  After that is was onto the ODTUG sessions.  I finally got a chance to meet Mark Rittman from Rittmanmead.  It's great to know that he's just a regular guy. It was very nice to chat with him and a big thanks to Mark for getting me my first speaking/presenting role at Oracle Open World.  It was great and now I'm ready for my Tuesday session.  As I mentioned in my previous blog post there were four people speaking at the ODTUG session.  I was the first leg of the event and gave my spiel about Oracle BI 11g Action Framework.  I was followed by Kevin, Mark, Jeff, and Stewart.
As a quick overview of the sessions:
Kevin talked about planning an upgrade for Oracle BI 11g.  He focused on the front-end (PS, GUI) side of the house more than the back-end (repository, etc.) and did a great job pointing out key items to watch out for a items with varying levels of effort for which to pay close attention.  Most impressive was that he did his whole presentation using his iPad and the Oracle remote desktop application which allowed him to switch between the presentation on his iPad and a web browser that was pointed to both an Oracle BI 10g and Oracle BI 11g instances to make his visual comparison demonstrations.
Mark  talked Oracle BI deployment and change management best practices.  I had to dip out on Mark's section as I was starving and hadn't eaten anything all day.  His slides are posted on the Rittmanmead blog site.  Mark will present a few more times this week having especially a session on the OBI 11g Action Framework where he is showcasing something really cool.  I won't spoil it.
Jeff chatted on Oracle BI Metadata repository development and as well did some comparisons between Oracle BI 10g and 11g. Talking with Jeff afterwards he likes to focus on one topic when he can and he again showcased his expertise in this realm.  His presentation slides bore the KPI Partners logo.  All this time I thought he was an independent contractor…hmmm.
Stewart rapped up with a high-energy presentation on some advanced techniques for aggregation with Oracle BI.  He got really detailed about using Oracle db optimizer vs the Oracle BI Server aggregation.  Stewart's presentation impressed me the most simply with the level of detail and the rationalizations he had for using one strategy over the other.  I definitely recommend grabbing this presentation deck when made available if you can.  He did some pl/sql sqlplus live demos so the slides won't do the presentation justice but they should provide some great material from which to learn more on the subject.
After the ODTUG sessions it was on to the keynote speech with Mr. Larry Elison himself.  Larry was in good form and really seemed to focus on the appliance / hardware side of Oracle which was interesting but people started trickling out half-way through the keynote as I think they were expecting something different or something more.  I left after they announced the new appliance for Oracle BI, Exalytics.  Mark has a few great write-ups on Exalytics posted over the last few days.
More Later.
Subscribe to Our Blog
Never miss a post! Stay up to date with the latest database, application and analytics tips and news. Delivered in a handy bi-weekly update straight to your inbox. You can unsubscribe at any time.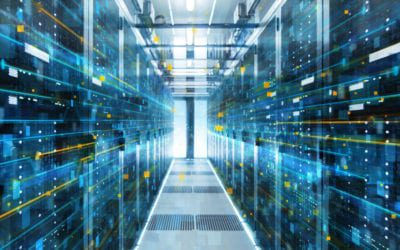 ORA-12154: TNS:could not resolve the connect identifier specified
Most people will encounter this error when their application tries to connect to an Oracle database service, but it can also be raised by one database instance trying to connect to another database service via a database link.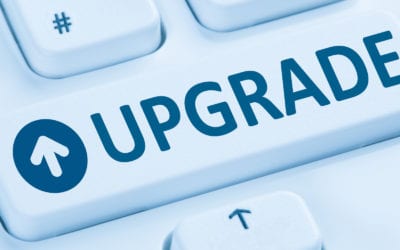 12c Upgrade Bug with SQL Tuning Advisor
Learn the steps to take on your Oracle upgrade 11.2 to 12.1 if you're having performance problems. Oracle offers a patch and work around to BUG 20540751.
Oracle EPM Cloud Vs. On-Premises: What's the Difference?
EPM applications help measure the business performance. This post will help you choose the best EPM solutions for your organization's needs and objectives.