The two hottest IT trends of recent years show no sign of slowing down anytime soon. While the Internet of Things (IoT) continues to expand its network of billions of connected devices, companies and individuals are moving more and more of their data into the cloud.
According to a 2016 survey by 451 Research, 65 percent of companies are already invested in IoT, with applications ranging from security cameras to crop monitoring.
Properly dealing with the complexities of this information explosion is a challenge for even the most knowledgeable and experienced data management professional. That's why DBAs, developers, Hyperion administrators, executives, industry reps and more all came together in San Antonio this June at Kscope 2017, the annual meeting of the Oracle Developer Tools User Group (ODTUG).
One of those attendees was our very own Christian Screen, Oracle Analytics Practice Lead here at Datavail. In a video posted on Oracle Magazine's YouTube channel and the accompanying blog post on the Oracle website, Christian discusses the trends of cloud computing and IoT and how they relate to our work.
Many of Datavail's customers approach us with a simple question: How can they best take advantage of all the information that they're collecting? Manufacturers want to improve the performance of their industrial machinery or do proactive maintenance in order to save themselves time and money. Companies want to track consumers' use of their products in order to provide better service and create better advertising campaigns.
Whatever the use case may be, IoT can be a compelling answer. This is why Oracle has already launched its Internet of Things Cloud Service to collect, analyze, and integrate data from IoT sensors and devices.
As Christian notes, the confluence of big data, IoT, and analytics platforms represents an exciting opportunity for both companies like Datavail and our customers. DBAs will need to be at the center of these initiatives, making sure that raw data is flowing from IoT sensors and devices into the cloud, where it can be processed and probed for insights. Datavail is proud to assist Oracle customers who want to harness the power of IoT to grow their business and make better data-driven decisions.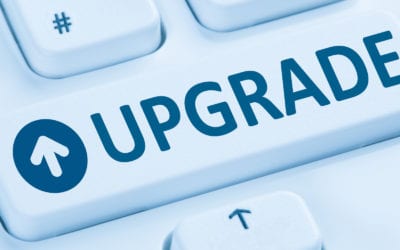 12c Upgrade Bug with SQL Tuning Advisor
This blog post outlines steps to take on Oracle upgrade 11.2 to 12.1 if you're having performance problems. Oracle offers a patch and work around to BUG 20540751.
Oracle EPM Cloud Vs. On-Premises: What's the Difference?
EPM applications help measure the business performance. This post will help you choose the best EPM solutions for your organization's needs and objectives.
Scripting Out the Logins, Server Role Assignments, and Server Permissions
Imagine over one hundred logins in the source server, you need to migrate them to the destination server. Wouldn't it be awesome if we could automate the process?