Oracle provides a library of fantastic tools for recovering data.  Depending on the situation and customer need, Blue Gecko has extensive experience using the right tool for the job.  Often less experienced DBAs will resort to recovery from backup to solve every problem, but because there are many different kinds of failures, Oracle has provided a variety of solutions.  Failures can include:
Host crash
Storage failure
Block corruption
Data dictionary corruption
Logical data corruption (user error)
File corruption
Loss of control file(s)
Loss of online redo log(s)
Site failure
Failed patch
…and the list goes on.  Not all of these scenarios require a full database recovery or even downtime.  Logical corruption can often be solved using LogMiner or Flashback recovery; a corrupt block can often be restored via RMAN without taking the database down at all; a corrupt data file can be restored and recovered without taking the entire database offline, allowing many transactions to proceed normally.
Equally important is planning for data recovery.  Blue Gecko takes the time to understand your recovery requirements, then evaluate your current backup procedures and help make adjustments.  Sometimes simple, inexpensive (or free) changes can make dramatic improvements in data protection and recovery.
Subscribe to Our Blog
Never miss a post! Stay up to date with the latest database, application and analytics tips and news. Delivered in a handy bi-weekly update straight to your inbox. You can unsubscribe at any time.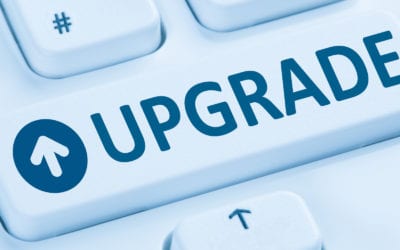 12c Upgrade Bug with SQL Tuning Advisor
This blog post outlines steps to take on Oracle upgrade 11.2 to 12.1 if you're having performance problems. Oracle offers a patch and work around to BUG 20540751.
Oracle EPM Cloud Vs. On-Premises: What's the Difference?
EPM applications help measure the business performance. This post will help you choose the best EPM solutions for your organization's needs and objectives.
Scripting Out the Logins, Server Role Assignments, and Server Permissions
Imagine over one hundred logins in the source server, you need to migrate them to the destination server. Wouldn't it be awesome if we could automate the process?