I have to confess, that yes, I gave into the all appealing glow of the Apple iTunes, iStore, iPod, all things "i" machine and purchased an iPhone about 6-months ago.
Fortunately for me, its a 3G and I love it.  It was a great price at $199 and has all of the functionality that my HTC Excalibur had and more. Tying my everlasting tech-toy joy in with my BI skillset, it was always a hope to leverage the mobile interface of one of my favorite analytic applications on the iPhone.  As we all know, Oracle last year released some of their iPhone applications which interface with your Oracle data via web services (SOA).
This is why I love OBIEE. The integrations just aren't stopping. I'll soon be writing a good article on integrating Google Maps with OBIEE, but for now let's stay on topic.
I was so very excited to see the release of the  OBIEE iPhone application and to my surprise it is very much a non-event.  It's nothing special at all.  I can't say that I am disappointed but I will say that Oracle has a lot of work to do.  Maybe a version 2.0 is very close behind their current 1.2 release (July 3, 2008) but only time will tell.
So let's air some grevancies.  First of all if you do a search on your favorite search engine for "OBIEE Iphone app" or any variances thereof you get very few solid hits.  A few OBIEE'rs have blogged on the topic but very few offer much substance.  Secondly, when you use Oracle's site to search for the OBIEE iPhone app you will eventually come a cross this link on Oracle Business Indicators.  However, they for some reason obsfucate the actual means to get/download the iPhone application.  Why would they bury the lead? Are they not proud of this what should be amazing product like our open-source friend's iPhone App at Pentaho?
By the way, here is the single link that will launch your iTunes application on your PC and take you immediately to the app page so that you can download the free Oracle iPhone App.
In Oracle's defense here are the few semi-worthwhile links that Oracle offers for its Business Indicator iPhone application.
For the sake of brevity, I will say that I will continue with my current demo implementation of the Oracle Business Indicator iPhone Application and continue to work with it.  I would also recommend installing and configuring this for clients as in its current and very basic state it does delivery analytics from your OBIEE implementation.  I just won't be happy with it until the next version if they continue to with the platform. (Are they serious that in one-year they haven't had a new release of this software? Come on guys give us something!).  We'll keep you updated when we here something new from Oracle.
Additional Information
After reviewing the SOA platform that has associated with OBIEE, I must say that it has some serious legs.  There is a lot that can be accomplished from a design and development aspect with the Oracle SOA Suite. Check out a great article on the topic here.  Also check out the Oracle SOA download, quickstart, and demos.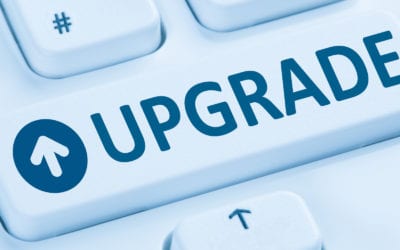 12c Upgrade Bug with SQL Tuning Advisor
This blog post outlines steps to take on Oracle upgrade 11.2 to 12.1 if you're having performance problems. Oracle offers a patch and work around to BUG 20540751.
Oracle EPM Cloud Vs. On-Premises: What's the Difference?
EPM applications help measure the business performance. This post will help you choose the best EPM solutions for your organization's needs and objectives.
Scripting Out the Logins, Server Role Assignments, and Server Permissions
Imagine over one hundred logins in the source server, you need to migrate them to the destination server. Wouldn't it be awesome if we could automate the process?