You just have to love Oracle Business Intelligence and the enhancements over OBI 10g.  Again, my recommendation is to get OBI 11g in your org as soon as possible.  At a minimum a dev environment just so you can check out the cool features like the one this blog post talks about, data type sensitive prompts.
What exactly are we talking about here?  We are talking about intelligent object creation assistance.  Instead of just the typical, kludgy, "show all" functionality you see in some other tools when developing a dashboard, report, etc. in OBI 11g presentation services, the OBI 11g interface can intelligently provide you with options related to the context in which you are developing.  Let's take for example the development of a simple dashboard prompt.  In this post I will seek to provide a quick tutorial "slash" illustration of this concept of context sensitive object creation.  I am using the SampleApp that can be downloaded from Oracle's BI website download page.
First Example – Calendar Prompt via Date/TimeStamp Data Type
Login to the OBI 11g Portal
Choose to create a New > Dashboard Prompt
[simage=487,400,y,center]
Select Sample Sales as the Subject Area
[simage=488,400,y,center]
On the Dashboard Prompt creation page click the plus icon to expose the add prompt type list
Select "Column Prompt…"
[simage=489,400,y,center]
From the Subject Area column selector prompt choose Time > T00 Calendar Date
[simage=490,400,y,center]
When prompted make sure the User Input drop-down box has the Calendar option selected
[simage=494,400,y,center]
Click OK
The prompt is now ready to previewed down in the bottom section.  Click on the calendar icon next to the empty field.
[simage=492,400,y,center]
Viola! A beautiful calendar is present showing OBI 11g's Web 2.0 functionality for date/timestamp data types.
[simage=493,400,y,center]
Second Example – Slider Prompt via INT Data Type
Continuing from the first example, use the plus icon to expose the add prompt type list to create a second prompt.
Select "Column Prompt…"
From the Subject Area column selector prompt choose Base Facts > 1-Revenue
[simage=495,400,y,center]
Click OK
In the New Prompt window, expand the User Input drop-down box and select Slider as the option
[simage=496,400,y,center]
The New Prompt window will change shape to show additional options based on the selected user input context.  In the Lower Limit field input 1000000 (one million).  In the Upper Limit field input 10000000 (ten million).
[simage=497,400,y,center]
Click OK
Viola! Again, another beautiful web 2.0 prompt is shown in the bottom section of the window showcasing the slider prompt.  This prompt can be used to predicate results to fall within a specific metric (Revenue) range while providing the user with an intuitive analytics experience.
[simage=498,400,y,center]
Conclusion
In OBI 11g, clearly Oracle has done a great job with several of the front-end functional pieces of the application.  This is only the first release of OBI 11g and we are only 5 months in to the GA of the tool.  With the expected release of the R1 patch to enhance and fix several R1 bugs, with some customer feedback I think we all should be optimistic at what lies ahead for Oracle in the Business Intelligence space.
Subscribe to Our Blog
Never miss a post! Stay up to date with the latest database, application and analytics tips and news. Delivered in a handy bi-weekly update straight to your inbox. You can unsubscribe at any time.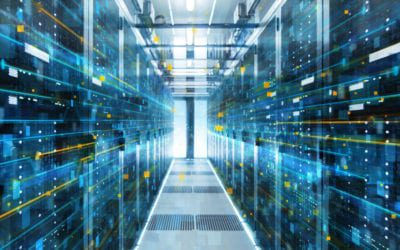 ORA-12154: TNS:could not resolve the connect identifier specified
Most people will encounter this error when their application tries to connect to an Oracle database service, but it can also be raised by one database instance trying to connect to another database service via a database link.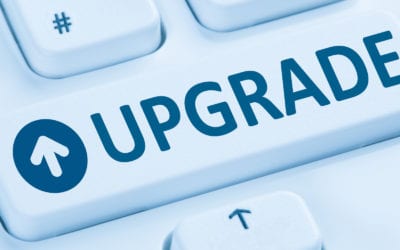 12c Upgrade Bug with SQL Tuning Advisor
Learn the steps to take on your Oracle upgrade 11.2 to 12.1 if you're having performance problems. Oracle offers a patch and work around to BUG 20540751.
Oracle EPM Cloud Vs. On-Premises: What's the Difference?
EPM applications help measure the business performance. This post will help you choose the best EPM solutions for your organization's needs and objectives.