MongoDB offers a great deal of flexibility for organization databases. This document-oriented NoSQL database is excellent for companies seeking a distributed system for better availability.
This solution works well on its own, but it gets even better when it moves into the cloud. Some companies may hesitate on this step because they don't want to go through a complex migration that takes up too many resources. They'll be happy to hear Amazon's recent announcement.
Amazon now supports MongoDB migration onto its Amazon Web Services platform. There are many reasons why a MongoDB and Amazon S3 combination is a perfect match for the database infrastructure.
Cost-Efficiency
The on-premises MongoDB requires space for the physical hardware, the upfront investment for the servers, an in-house IT staff and many other components. When companies move to AWS, they eliminate many of these expenses. They're only paying for the disk space, processing power and memory that MongoDB actually uses. All organizations need to do to increase their capacity is upgrade the service, which allows them to adjust to ebbing and flowing demand quickly. Many maintenance tasks get handled on Amazon's end, so they don't need additional staff to take care of the database needs.
Built-in Security
MongoDBs contain a lot of information that companies want to keep out of the wrong hands. AWS is the biggest cloud computing service on the market, so they have many security features in place that often far exceed what an organization has available.
High Availability
AWS has data centers around the globe. MongoDBs get replicated across geographically diverse areas, so an outage in one data center doesn't impact operations. Businesses can also choose the most advantageous areas for database positioning, depending on their access speed needs.
Automated Backup and Disaster Recovery
How long would it take to get a business back to normal if it lost all of the data on its MongoDBs? What happens if someone forgot to schedule the backup and the only version they had available was months old? Companies don't have to worry about these scenarios with AWS, as backups and DR are automated. They minimize downtime due to failures without a significant investment.
Flexibility
The AWS platform is made for flexibility. Organizations can access the databases from any device and any location rather than being tied to a specific office for traditional data centers. Collaboration and productivity improve with this configuration.
The Benefits of Leveraging a Managed Services Provider for a MongoDB to AWS S3 Migration
AWS migration strategy planning and implementation require specialized skill sets that companies may not have available in their organization. While they could hire people experienced with this process full-time, they are hard to find and may be of limited use after they have the process in hand.
The better option is to leverage a managed services provider. They have the right mix of expertise and resources to take companies through the migration process from end to end. Some of the areas a talented partner helps them with include which type of AWS instance to use, the best approach for high availability, the security design and other aspects of the migration process.
Learn more about MongoDB to AWS migration in our white paper, "Moving MongoDB From On-Premises Data Center to AWS – A Practical Primer."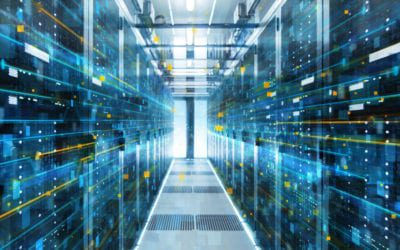 How to Solve the Oracle Error ORA-12154: TNS:could not resolve the connect identifier specified
The "ORA-12154: TNS Oracle error message is very common for database administrators. Learn how to diagnose & resolve this common issue here today.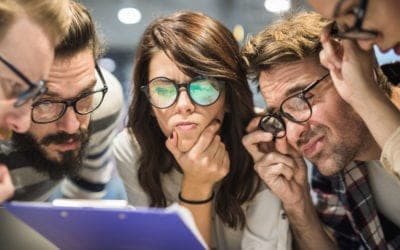 Oracle Database Extended Support Deadlines: What You Need to Know
If you're confused about Oracle's extended support deadlines, you are not alone. Here's an overview of what's in store for 11g through 19c.
Scripting Out SQL Server Logins, Server Role Assignments, and Server Permissions
This blog reviews how you can generate scripts for SQL server logins, role assignments, and server permissions for a smooth migration.