Linux is the only choice for the E-Business Suite application tier
Some single points of failure are often unnecessary with Oracle E-Business Suite. By design, application code may easily run on multiple, inexpensive x86 (or x86_64) nodes running Linux. I often see organizations spending lots of money on commercial, internally redundant application computing nodes when they could be spending far less while gaining far more availability. Cosider the following application tier strategy:
Don't buy an expensive commercial (HP, Dell, etc) computer to run concurrent managers, http, or forms.
Buy multiple "white box" Linux computers (without support) and create a parallel computing environment using shared application file systems.
Don't buy support for application tier computers; just buy hot spares.
Don't worry about expensive lights out management or other tools for cheap application nodes, just replace a defective node when it fails.
Don't get me wrong, Dell, HP and others make fine machines – they are exactly what I would recommend for the database tier, where high-availability is much more expensive and complicated – but since Oracle has made it so easy to create parallel application server tiers, there is no need to overspend on redundant power supplies, expensive disk controllers, etc. All the application server needs to do is present memory and CPU and mount the shared application file system.
This principle is magnified when considering a large database server running on HP-UX or Solaris. It's more common to go with a commercial UNIX vendor for a very large database server (> 8 processors on a single machine) but there is no need to use the same platform on the application tier. Even if it makes sense to run commercial UNIX for the database, Oracle supports split-tier configurations where the application nodes run on a different platform than the database.
Why spend more money on fewer servers in the application tier simply to have everything running on the same OS?
One argument I hear is supportability; some shops specialize in one UNIX vs another and don't have the skill set to manage Linux. While there is some merit to that argument, consider the following points:
The E-Business Suite application servers don't require much OS maintenance. Once built, they simply need to be patched periodically per instructions from Oracle, or patched when a critical security patch is released. Honestly, is it that hard to run rpm?
If you use shared application file systems, the application code is stored on external storage, which means there is little, if any, reason to back up an application server; keep a spare (or three) handy and simply replace a failed node.
Any system administrator used to managing a commercial UNIX will find Linux very familiar. Again, the administrative burden for an application server node is low.
Point is, Linux may be different, but the cost savings and redundancy gains on the application tier far outweigh the minimal administrative inconsistency.
Subscribe to Our Blog
Never miss a post! Stay up to date with the latest database, application and analytics tips and news. Delivered in a handy bi-weekly update straight to your inbox. You can unsubscribe at any time.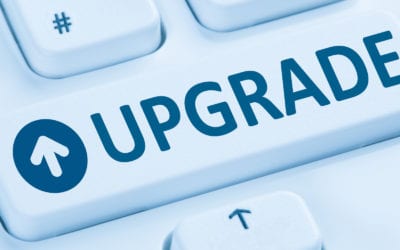 12c Upgrade Bug with SQL Tuning Advisor
This blog post outlines steps to take on Oracle upgrade 11.2 to 12.1 if you're having performance problems. Oracle offers a patch and work around to BUG 20540751.
Oracle EPM Cloud Vs. On-Premises: What's the Difference?
EPM applications help measure the business performance. This post will help you choose the best EPM solutions for your organization's needs and objectives.
Scripting Out the Logins, Server Role Assignments, and Server Permissions
Imagine over one hundred logins in the source server, you need to migrate them to the destination server. Wouldn't it be awesome if we could automate the process?