Indeed it shall be a happy new year!
And, what better way to kick off the new year then to recap the previous year by taking a look at ArtOfBI.com's traffic, our most read posts, much needed off time, and what we have to look forward to this year in 2010 (w/o HAL).
ArtOfBI.com 2009 Traffic
[simage=94,640,y,center]
[simage=95,640,y,center]
As you can see since ArtOfBI.com started last June or so we've had some steady traffic.  November was an awesome month for the site.  As expected, with the holidays, traffic tapered off.
Most Read Posts
I have to say that I am still baffled (this happens often) that the Informatica Video Tutorials on ArtOfBI.com are by far the most popular posts.  Behind that are the OBIEE Google Mapping and Integrating a Web Service into OBIEE.  If you want to shout out your favorite, post a comment and share.
Much Needed Time Off
I took a few weeks off over the holiday to relax with the family, get caught-up on some side-projects, play with some new gadgets. I have also been on a killer project doing some SAP B/W to OBIEE integration and some other fun stuff with a client so that has also been consuming my days.  Somewhere in there I've been doing some research on my upcoming blog topics – see below.
Things to Looking Forward to in 2010
Well damn it if our number one priority isn't going to be getting ArtOfBI.com's traffic numbers to something more respectable. The only way to do that is by providing some more "kick ass" blog posts.  I've got some great topics to push out and will start putting fingers to keyboard this week.  Get ready for some great Essbase Optimization, ASO Trickle Feed, Workspace & OBIEE integration, Essbase Data Mining, Informatica and SalesForce.com integration, plus more.
And of course, aren't we all looking forward the release of OBIEE 11 (Oracle BI 11).  I look forward to better solution for RPD merging, OLAP integration, and integration with the Oracle/Hyperion suite.
A Big Thanks to You
Thank you everyone that has been finding ArtOfBI.com through their Google searches looking for answers to their BI conundrums.  Thank you also and especially for you comments. Please keep the comments coming as they really do drive me to write better content and keep the information flowing since I know it is being viewed.   I'll continue to keep the lights on add a lot more videos.  The goal this year is to speak at Oracle Open World 2010.  Vote for me.
Cheers, Christian.
Subscribe to Our Blog
Never miss a post! Stay up to date with the latest database, application and analytics tips and news. Delivered in a handy bi-weekly update straight to your inbox. You can unsubscribe at any time.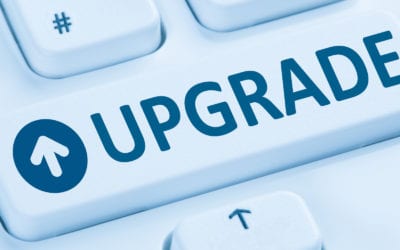 12c Upgrade Bug with SQL Tuning Advisor
This blog post outlines steps to take on Oracle upgrade 11.2 to 12.1 if you're having performance problems. Oracle offers a patch and work around to BUG 20540751.
Oracle EPM Cloud Vs. On-Premises: What's the Difference?
EPM applications help measure the business performance. This post will help you choose the best EPM solutions for your organization's needs and objectives.
Scripting Out the Logins, Server Role Assignments, and Server Permissions
Imagine over one hundred logins in the source server, you need to migrate them to the destination server. Wouldn't it be awesome if we could automate the process?