Datavail is a Microsoft Gold Certified Partner. There are many companies that are either Gold or Certified partners with Microsoft, but this title actually does mean something and is important when you are choosing a service provider. Gold Certified Partners have to accomplish various requirements in order to achieve this distinction. The first requirement is credibility
One of the attributes that Datavail had to show is that we have a multitude of Microsoft Certified Professionals at our company.  These certifications include MCP, MCDBA, MCSE, MCTS and MCITP and the database administrators that possessed them.  Datavail has over twenty employees with these certifications, which is rare with the exception of the larger companies.   Our DBAs use their knowledge to provide the utmost expertise to our customers and the certifications show that they are committed to the technology.  Providing good DBA service to our customers is how Datavail satisfies the next requirement of the Gold Partnership; customer references.
Microsoft requires at least six companies to provide you a reference to show that you do in fact do business with them, while using Microsoft technologies.  Datavail has three competencies in the Partner Program, which means that we have at least nine customer references.  Having the ability to get many customers to "vouch" for you is a big statement that they consider themselves a strategic partner with your company.  We take this vote of confidence from our customers very seriously and always look to further improve upon it even more.  Speaking of voting, the last requirement that is needed is to ask our customers to fill out the Customer Satisfaction Index (CSAT).
The CSAT measures our performance as a Managed Service Provider, by allowing our customers to grade us in multiple areas.  The result of the survey assesses items such as your client's satisfaction, loyalty, and if they would recommend said company.  Datavail takes the result of this survey and uses it to better our service where applicable.  Having the ability to keep a pulse on our client's opinion is an extremely important benefit.
Satisfying all of the requirements to become a Gold Certified Partner may seem like it is designed to make companies jump through hoops, but what it really shows is that any Microsoft Certified Partner is the type of company that is able to do what it takes in order to provide great customer service and support and have the proof that it does so by providing the evidence in the form of customer referrals, technological competencies and certified staff.
Subscribe to Our Blog
Never miss a post! Stay up to date with the latest database, application and analytics tips and news. Delivered in a handy bi-weekly update straight to your inbox. You can unsubscribe at any time.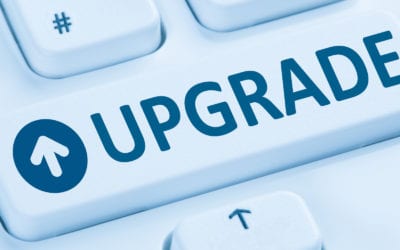 12c Upgrade Bug with SQL Tuning Advisor
This blog post outlines steps to take on Oracle upgrade 11.2 to 12.1 if you're having performance problems. Oracle offers a patch and work around to BUG 20540751.
Oracle EPM Cloud Vs. On-Premises: What's the Difference?
EPM applications help measure the business performance. This post will help you choose the best EPM solutions for your organization's needs and objectives.
Scripting Out the Logins, Server Role Assignments, and Server Permissions
Imagine over one hundred logins in the source server, you need to migrate them to the destination server. Wouldn't it be awesome if we could automate the process?