Art of BI: BITeamwork API In Action – Calling Basic Interactions
BITeamwork is the only collaborative BI tool on the market today for Oracle BI.
Many BITeamwork customer's wish to leverage it's JavaScript API to provide place-anywhere type of links on existing dashboards. For example, a sales dashboard would like to have a link inside of the page for launching the cell annotation editor. Or, a User Acceptance Testing (UAT) page on dashboards, wants users to be able to click an obvious link above an Oracle BI table to open the dashboard comment editor in order to document some of the UAT testing and kick off workflow.
The BITeamwork API is very extendable and expands functionality on every minor release as new features are added. Also upon customer request which drive a lot of the functionality that you seen in Oracle BI's collaboration.
This post looks at the BITeamwork API in action, calling basic interactions such as those mentioned above for launching the cell annotation process and the dashboard comment editor. Enough chit chat, let's look at the examples.
Calling Dashboard Editor Via BITeamwork API JavaScript
Any Oracle BI Developer or Administrator should now how to use a bit of JavaScript to do some customizations in OBIEE. The simplest use of OBIEE JS integration is to use the OBIEE dashboard page text object.  Along the sides of the dashboard objects the text object either lets the developer add plain text or rudimentary HTML capable text. Although a primitive object it let's you accomplish the basics of JS integration.
Add a text object, access its properties, and then enter a simple HTML A link with a javascript call or an onclick handler call to reference the BITeamwork API.
In this case the API function to call is, bar.showPageCommentFormModal()
[code type="html"]
<a onclick="bar.showPageCommentFormModal()" href="javascript:void(0)">Add Dashboard Comment</a>
[/code]
Now run the dashboard page and click on the new "Add Dashboard Comment" link.
Calling Cell Annotation Workflow Via BITeamwork API JavaScript
Add a text object, access its properties, and then enter a simple HTML A link with a javascript call or an onclick handler call to reference the BITeamwork API.
In this case the API function to call is, bar.toggleHotSpotViews(false)
[code type="html"]
<a onclick="bar.toggleHotSpotViews(false)" href="javascript:void(0)">Start Cell Comment</a>
[/code]
Add the code above to the existing or new text object when editing the dashboard page.
Run the dashboard page and click on the new link for Start Cell Comment.
Click on the cell of the table or pivot table or create a footnote to an OBIEE view just like normal.
Bringing the Examples Together
You can see that by using a bit of  standard HTML, the text object can have multiple links or you could split the logic into multiple text objects. Either way the end result when the dashboard page runs will result in the links displayed to your end users. Also, you have the ability to use OBIEE conditional formatting, to prevent certain users from seeing the OBIEE customization or not, as well as to show/hide based on results of another report's logic, etc.  That latter part is standard OBIEE.  What's more is the the launch of the API functionality abides by BITeamwork privilege security, so exposing any functionality in general to your user base, still aligns with what you've declared the users (or application roles) do or do not have access to.
[code type="html"]
<a onclick="bar.toggleHotSpotViews(false)" href="javascript:void(0)">Start Cell Comment</a>
[br/][br/]
<a onclick="bar.showPageCommentFormModal()" href="javascript:void(0)">Add Dashboard Comment</a>
[/code]
There's a lot of awesome functionality in BITeamwork for all different departments of the company. BITeamwork Financial Close, Board Book, UAT, Documentation, Collaboration on Slack, HipChat, Salesforce, Chatter, Podio and lots more integrations like splash page, inline cell commentary, and Smart View and Oracle BI Mobile app provisioning.  Be sure to download the latest version to see for yourself.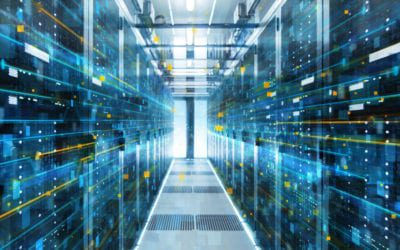 How to Solve the Oracle Error ORA-12154: TNS:could not resolve the connect identifier specified
The "ORA-12154: TNS Oracle error message is very common for database administrators. Learn how to diagnose & resolve this common issue here today.
How To Fix Log Shipping Failure Errors In SQL Server
Learn how to fix common Log Shipping Failure errors in SQL Server. Follow Datavail's step-by-step instructions, screenshots, and software script here!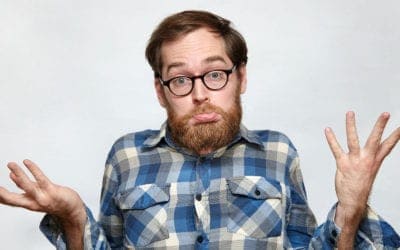 What Does a DBA Do? 22 DBA Responsibilities You Should Know About: Part I
Not everybody knows what a Database Administrator does. Learn here what DBA job responsibilities are so you can see the depth and breadth of their tasks.