After one of our longest stints between GA releases we are happy to release BITeamwork 2.8.4. This version of the Collaborative BI Framework provides enhanced functionality and bug fixes.
As a minor release this version brings some much request functionality desired by our existing customers. The following will give you and idea of what to expect when you download BITeamwork and try it for yourself.
BITeamwork 2.8.4 Features
Better Notifications with images and notifications
Leveraging the BI Delivers system we have achieved proper fusion with the distribution of comment notifications and bursting the notification via email and through the Oracle BI delivers system. This means that each comment, even containing HTML such as bold text, images, or video associated with a comment will be sent to the notified group or user containing the comment content as authored.
Better Scalability when expanded content exists in Comments
Comments are now displayed correctly and consistently no matter the width (length) or height (depth) of the comment or its associated context such as video or images. This is especially relevant where there are comments with limited breaks or spaces in sentence structure seen in unicode and symbol based languages such as Simplified Chinese.
Comment Context Single Prompt Focus Sensitivity
Probably the most requested enhancement for commenting within the BI system is the ability to focus the context of the comment to a single prompt within the existence of more than one prompt on the dashboard. The screenshots below illustrate a dashboard page with several prompts. If a user desires to create a comment so that the perspective is based on only one of the prompts, this is accomplished by selecting the Prompt Fix option. Doing so provides an option to focus the comment perspective to the value(s) currently selected in the respective prompt chosen from this menu. In the example below the Organization prompt is chose so any dashboard query where the Organization prompt value of "Franchise Org" is selected will allow the comment to be visible, regardless of the other prompt selections.
Splash Page Administration Updates Refresh User's Prompting Regardless of Hide
The splash page configuration is by default configured for administrative override of the user's selection to acknowledging the Splash Page when indicating to not show the splash page again. Customer use cases sited for this enhancement request require the need to repeatedly update the splash page notification several times throughout a given day in order to alert users to changes. If an end user has already acknowledged the original splash page for the day, when an administrator updates the splash page content the splash page will again render for the end user. The user will then again be given the option to dismiss the updated splash page.
Print Comments functionality
Although visible in BITeamwork 2.8.3 cell comment and dashboard comment printing has been enhanced to reflect the content based on comment context as well as the comment context single prompt focus. Yes, comments print to PDF.  Awesome, right?
Training Inside of Oracle BI
As a touch of brilliance BITeamwork has extended its prowess to include a logical means of helping end-users find real-time in the moment help and orientation of the BI system by providing an abridged touring reference. This allows users who are new to the BI system or BITeamwork to quickly gain reference to core features within the product.
Of course our team would be more than willing to get your team a demonstration of BITeamwork.  You can also download the latest version, BITeamwork 2.8.4 from http://biteamwork.com/download
Oracle EPM Cloud Vs. On-Premises: What's the Difference?
EPM applications help measure the business performance. This post will help you choose the best EPM solutions for your organization's needs and objectives.
Hyperion Myth #9: SOX Audit Requests Are Time-consuming
With serious financial penalties, SOX audits can be intimidating — but they don't have to be. Find out how you can use Datavail's software to automatically prove SOX compliance.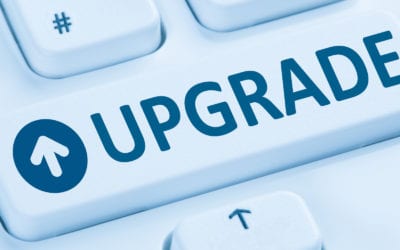 12c Upgrade Bug with SQL Tuning Advisor
This blog post outlines steps to take on Oracle upgrade 11.2 to 12.1 if you're having performance problems. Oracle offers a patch and work around to BUG 20540751.