Doing some Essbase / Oracle BI 11g integration lately, I actually decided to read one of the prompts from the 11.1.2 release of the Oracle Essbase Administration Console.  Don't get me wrong.  I am a big fan of language and linguistics.  I enjoy reading FAZ as much as the WSJ. I often misspell words when typing to quikkly.  However, I usually pay greater attention to detail when someone is paying me to write.  So when I saw this incorrect sentence in EAS I couldn't help but get a bit nastalgic for the good old early console gaming error and the now pulp techy saying, "All your base are belong to us".  This seemed to me the perfect Essbase twist on that saying.
I'm envisioning T-Shirts at Oracle Open World, hats, bumper stickers and the like.  I think even Edward Roske will want to use this title in the next book of his Essbase series.
And just so that you are not in the dark or left empty by this quip, allow me to leave you with a short video of show what the heck I am referring to.  As if you aren't techy enough to know already. : )
Subscribe to Our Blog
Never miss a post! Stay up to date with the latest database, application and analytics tips and news. Delivered in a handy bi-weekly update straight to your inbox. You can unsubscribe at any time.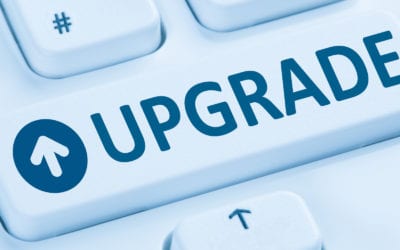 12c Upgrade Bug with SQL Tuning Advisor
This blog post outlines steps to take on Oracle upgrade 11.2 to 12.1 if you're having performance problems. Oracle offers a patch and work around to BUG 20540751.
Oracle EPM Cloud Vs. On-Premises: What's the Difference?
EPM applications help measure the business performance. This post will help you choose the best EPM solutions for your organization's needs and objectives.
Scripting Out the Logins, Server Role Assignments, and Server Permissions
Imagine over one hundred logins in the source server, you need to migrate them to the destination server. Wouldn't it be awesome if we could automate the process?